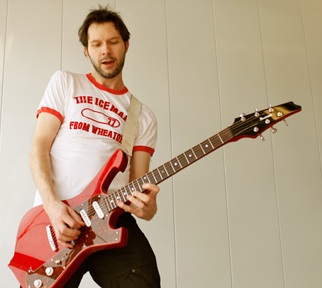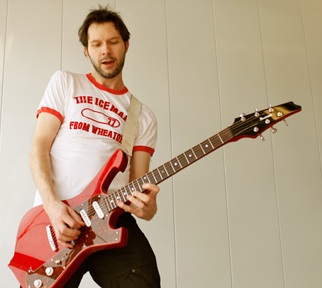 I was originally asked to write a themed list of 10 songs last year for my university newspaper – The Beaver – but unfortunately the feature was scrapped. So I unearthed my article, and have modified it a bit to include less popular tunes, but potentially better examples of what mastery of this wonderful instrument can mean.
I've tried to keep it to one track per artist so as to provide a wide a range of listening as possible. I encourage you to listen to all of these – it may expand your knowledge of guitarists, or take you in a completely new musical direction. But most of all, I hope you enjoy soaking in the sounds! Where I can, I've linked the title to a YouTube video.
Here they are (in no particular order):
This English maestro has left me with a case of severely dropped jaw after listening to his debut album 'Erotic Cakes'. Jazz Fusion shredding at its finest. The entire album is full of gems, but this first track just has that "mind-blowing" quality to it. Guthrie has somehow successfully combined the best bits of all the great guitar players in one package!
2. Dream Theater – Under A Glass Moon
An eye-watering solo – but this is John Petrucci before he got fast…
Dream Theater are by far the best representation of a band which incorporates sheer technique with a genius compositional ability, and I highly recommend listening to all of their albums to hear the variety of styles they encompass.
3. Greg Howe – Come And Get It
Here's a good introduction to Greg's unique jazzy style. He gets a wonderful creamy, classic sound from his set-up, and it shows off his lightning fast tapping and sweep picking perfectly.
In case you don't already know, Greg is a pretty famous session guitarist – touring with Michael Jackson and Justin Timberlake in the past – as well as being a very accomplished serious jazz and rock guitarist.
4. Rodrigo y Gabriela – Diablo Rojo
Something completely different here. This Mexican duo combine latin/flamenco style acoustic guitar playing with the ability to hit the body of the guitar to create a beat. It needs to be seen to be believed. I remember having this idea when I first picked up a guitar about 10 years ago – but obviously I can't pull it off like these guys can.
5. Joe Satriani – Always With Me, Always With You
'Satch' is without doubt the man who made solo guitar tracks famous, popular and easier on the ear – departing from the hair metal style playing that began to annoy people in the 80s. His melodic and emotive writing shines through here.
6. Steve Vai – Tender Surrender
Joe's most prized student is arguably the most complete guitarist on the planet, and has one of the most recognisable tones in the guitar world. Steve has said himself that he wants to make people smile and laugh when they hear his music. Funnily Steve always makes the 7th song in his albums more ballady/melodic and this is one of them. My hardest decision in this list was which one of Steve's songs to choose.
Paul is another extremely versatile guitar player known best for his instrumental work, but I think in his heart, his tendency is to play good old fashioned rock. His claim to fame was with the metal band Racer X in the 80s, but was also part of the band Mr. Big that achieved pop success with the song 'To Be With You' in the early 90s.
Paul is known for his exceptionally nice and light-hearted personality (I've had the privilege of meeting him and definitely agree). Interestingly, he has a reputation of covering any song immediately on request – notably even Abba, The Spice Girls and Frank Sinatra!
8. Yngwie Malmsteen – Black Star
Undoubtedly one of the most influential guitarists of all time, Yngwie pretty much created the neo-classical metal guitar genre in the 80s and paved the way for technique-driven guitarists to come forward. Black Star is my favourite of his works, and typifies his style.
9. Al Di Meola – Egyptian Danza
The ultimate jazz guitar legend. He was picked up by Chick Corea and played with Return to Forever when he was just 19. Back in the 70s, he was a pioneer in using fast alternately-picked scales – applying them to jazz fusion in a way that really had never been done before. This is one of his most catchy and notable pieces.
10. Liquid Tension Experiment – Universal Mind
Okay, so I cheated a little, but for good reason. It's Petrucci again (and two other fellow Dream Theater guys) – but this time in a purely instrumental environment. A very upbeat and infectious tune – this combines a lightening fast riff with the coolest ending that I've ever heard in a song!