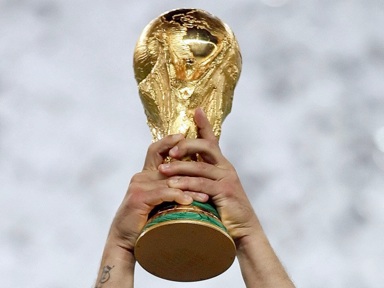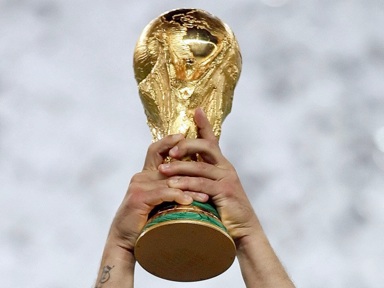 It's less than a week to go until the start of the 2010 FIFA Football World Cup – the second biggest sporting event in the world, after the Olympics. As always, before any sort of tournament, there will be predictions, wagers, speculation etc. on matters such as who will win, who will score the most goals, and so on.
Whilst all that is very entertaining, it gets a little boring after the same things are said by 100 different sports pundits in varying accents and varying degrees of coherence. Hence, I thought I'd offer some predictions that you probably won't see anywhere else…
1. Team that completely meets expectations
Prediction: Democratic People's Republic of Korea (North Korea)
Let's face it, all of the 'top' handful of about 8 teams are expected to win the entire tournament. Only one of those teams could potentially meet that expectation. Other teams expect to survive the group stages or get as far as one of the knockout round.
But the one thing we can all know for sure is that the worst ranked team in the tournament will actually be the worst team in the tournament – performing exactly as their ranking suggests. North Korea have as much chance of even winning a match as Kim Jong-il has of going for a barbecue with Barack Obama. Not only are they pathetic, they've just happened to find themselves in the 'group of death' along with Brazil, Portugal and Côte d'Ivoire. Hell, I'd be surprised if they even managed to score.
Hilariously, they tried to boost what little attacking options they had by listing a striker as a goalkeeper. Only for FIFA to turn around and say that he is only allowed to play as a goalkeeper during the tournament. Oops.
Honestly, I do sympathise – a team should be able to bring as many of any type of player as they want. If some team managed to find a player (obviously not North Korea) talented enough to play in goal and as a centre-forward, then why should you suppress the man's talents by confining him to play as one or the other?
2. Average number of corner kicks per game
Prediction: 11
Apparently, the expected value of the number of corners in a game of football is 11. This is regardless of who is playing. A very strange statistic indeed. There will be 64 matches in total during the competition. My guess is that this would be a large enough sample for the overall average of corners per game to be close to the expected value of 11.
3. Most boring match
Prediction: Slovenia vs Algeria
If you saw the previous World Cup in 2006, you may remember the first knockout round match between Switzerland and Ukraine. Or you may not, probably because your mind blocked out the traumatic experience. That was possibly the dullest match of football I've ever seen in my life. No goals after 90 minutes of normal time and 30 mins of extra time. Barely any attempts on goal. Barely any attempt to attack the goal whatsoever. And during penalties, Switzerland managed to miss every single one. They should have skipped the match and went straight to penalties to save us the pain and boredom.
I honestly don't think any match will be that bad this time round because there's not too many groups containing 2 extremely dull teams. However, both Slovenia and Algeria barely got into the World Cup and don't exactly play attractive football. If you're going to give any match a miss, it may as well be this one. Then again, you may want to watch it to attempt to prove me wrong, only to have wasted 90 minutes of your life.
4. Manager who will make the worst decision(s)
Prediction: Diego Maradona (Argentina)
This one's probably not much of a surprise. He's already made a massive mistake before the tournament has even begun, by leaving out Esteban Cambiasso of Argentina's squad. Cambiasso has won the treble of league, domestic cup and Champions League with Inter Milan in Italy. He's been one of Argentina's most consistent players over the years.
Maradona may have been a legendary player, but his tactical decisions as a manager have been spurious at best. Expect that trend to continue during the tournament.
5. Number of teams who will exit the tournament due to a poor refereeing decision
Prediction: At least 1
Football is the most popular single sport in the world. Given this fact, you would have thought that it would be the first sport to benefit from any technological breakthroughs to aid decision making. This would help to eliminate the foul play and bitchiness in the game, which happens as a result of exploiting human error.
But no. Every football association seems to be stuck in the Middle Ages, where technology is akin to witchcraft, and you should be stoned to death for using it.
A simple television replay to judge whether a player was offside, whether a player dived to gain a free-kick/penalty or whether a ball crossed the goal-line is not much to ask, and yet would remove ambiguity and save referees from receiving death threats for making bad decisions.
Since this isn't going to happen, at least for now, there will almost certainly be a penalty awarded for a dive, a wrongly awarded red-card or a wrongly allowed/disallowed goal that will wreck a team's tournament through no fault of their own.